Bella Breen writes historical romance stories with Jane Austen's Pride & Prejudice characters. 
In a shocking turn of events for the Bennet family, their previously tranquil life is thrown into a state of glorious confusion. They discover a loophole in the entailment that could save Longbourn, their beloved home, from falling into the clutches of their odious cousin, Mr. Collins. The only hitch in this perfect plan? One of the Bennet sisters must wed a man of substantial fortune.
Seizing the moment, Mrs. Bennet sets her sights on the dashing, yet haughty Mr. Darcy as a perfect match for her quick-witted daughter, Elizabeth – despite the pair's notorious distaste for each other. But when circumstances demand a hasty betrothal, Elizabeth and Mr. Darcy find themselves thrust into an alliance unlike any they had ever imagined.
As if navigating around the societal norms and proprieties of Regency-era England weren't enough, the tenacious Mr. Collins proclaims his own matrimonial designs – presenting a threat to the Bennet's future. Now, it's up to Elizabeth and Mr. Darcy to beat the clock and secure their family estate before it's too late. In a world ruled by strict decorum and suppressed sentiments, will they find room for love?
Elizabeth's Rush to the Altar is a romantic comedy of over 50,000 words featuring Mr. Darcy, Elizabeth Bennet, a highly determined matchmaking Mrs. Bennet and odious Mr. Collins.
 #mrdarcy #elizabethbennet #prideandprejudice #jaff #janeausten #darcyandelizabeth #prideandprejudicevariations #janeaustenfanfiction #pandp #elizabethanddarcy #booksaboutdarcy
This story is so entertaining and well written. I love all of your stories and looking forward to the next update.
"Feels authentic in dialogue to the original "Pride and Prejudice" story. Retains the feel and nuances of the original story with same characters under some different circumstances. If you've ever wondered what was really going through Darcy's mind when he stared at the lovely Miss Bennett - you'll enjoy this short, romantic and spicy tale. To be continued in part 4 and I look forward to reading more!"
"I devoured this book all in one night, which for me is the litmus test of truly good JAFF. The idea was very original, the writing was well done and engaging, and the pacing kept me turning page after page."
"Once I started reading it, I couldn't put it down. This is a truly original, unique, engaging and well-written story! "
"I will admit I had trouble putting this one down! This is a very unique premise. The twists and turns kept me on the edge of my seat. "
"The plot grabbed my attention and held it until the very end. Engaging characters, and a unique plot make this a must read! I HIGHLY recommend this lovely novel!!!"
Current Pride and Prejudice Variations in Progress
Mrs. Bennet, in her desperation to save Longbourn from falling into the hands of the insufferable Mr. Collins, discovers a legal loophole. Enter the wealthy, aloof Mr. Darcy - a perfect match, except for his reluctance and Elizabeth's initial disdain.
What a beautiful, touching ending to a lovely, engaging story!!!! I have enjoyed having the privilege to read this heartwarming tale!!! GREAT story!!
Oh, such a beautiful story. I like it when they're like this and neat and clean. A beautiful story that I can read to my grandchildren. Thanks so much for sharing this with us.
This is a rare treat indeed, a newly published Pride and Prejudice sequel. As that is my absolute favourite trope, I am smiling like the Cheshire cat... Entering at the Darcy/Bingley wedding. Elizabeth was reflecting on a couple of rather disturbing occurrences that had happened before their courtship and it set the tone of what was to come. The wedding night was a high-light, it is a chaste read and I will try not to give too much away so I will only mention that awkwardness and embarrassment had me laughing out loud. It was done with charming sweetness though. Darcy was a bit stiff in this story and I loved how Elizabeth worked on his tactile sense to loosen him up. Elizabeth's honesty was another trait I adored. After a few days in London, shopping and going to the Opera, ODC ventured to Pemberley with Georgiana and Mrs Annesley. The the trip was rather eventful and the honeymoon at Pemberley was a rather crowded one... The guests brought everything from joy to threats and insults but there might even be a murderer in their midst. Ends with an epilogue. A thrilling read, in a light-hearted sort of way, that had me biting my nails one minute and laughing out loud the next...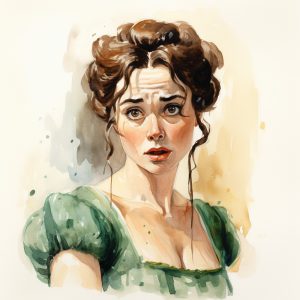 You need to be logged in to view this content. Please Log In. Not a Member? Join Us
Read More »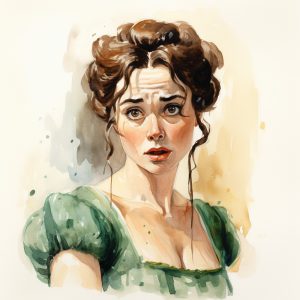 You need to be logged in to view this content. Please Log In. Not a Member? Join Us
Read More »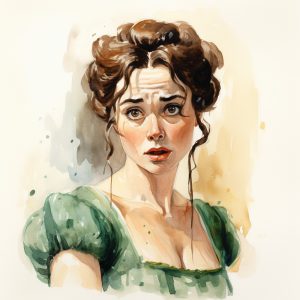 You need to be logged in to view this content. Please Log In. Not a Member? Join Us
Read More »
Bella Breen is the author of over 11 published novels.
A graduate of the University of South Dakota with a B.S. in computer science, she lives with her Welsh Corgi,  Bengal cat and kitten Duchess of Destruction in the great plains.
Her favorite book has always been Pride and Prejudice and the best Mr. Darcy will always be Colin Firth.
Her hobbies include cross stitch, reading, gardening, calligraphy, painting, kayaking with her corgi and chasing the kitten.