Bella Breen writes historical romance stories with Jane Austen's Pride & Prejudice characters. 
Netherfield Nights with Mr. Darcy
"This story was wonderful and the ending was HOT and lovely!" – LoveInTheBattleField
"Great ending to a steamy novel celebrating Darcy and Elizabeth's marriage." – Joan G Brand
"If Darcy and Elizabeth's wedding night was inspired by the book in Netherfield's library, then the rest of their lives will be inspired by the Kama Sutra." – ChrisM0519
"Three cheers for a lifetime of late nights getting up to no good in the library at Pemberley. I loved your short, sweet and sexy story." – dpennell007
When Jane Bennet falls ill at the Bingley's Netherfield estate, Elizabeth arrives to care for her sister, only to uncover a hidden collection of scandalous erotic novels in the library.
Caught in the act by the brooding Mr. Darcy, Elizabeth is unable to deny the smoldering desire between them. As they navigate the thin line between propriety and passion, they steal forbidden kisses and fiery glances, all while grappling with the growing intensity of their feelings.
However, their journey is not without its obstacles, as the meddling Mr. Collins and the nefarious Mr. Wickham conspire to derail their love. In this slow-burning tale of desire and devotion, follow Elizabeth and Mr. Darcy as they confront the barriers of Regency-era society and their own hearts to find a love that defies convention and culminates in a joyous, unforgettable wedding and wedding night.
Discover the passion, intrigue, and slow buildup of longing in this variation of Pride and Prejudice, where the path to true love is filled with temptation, adversity, and the tantalizing promise of a love that transcends all barriers.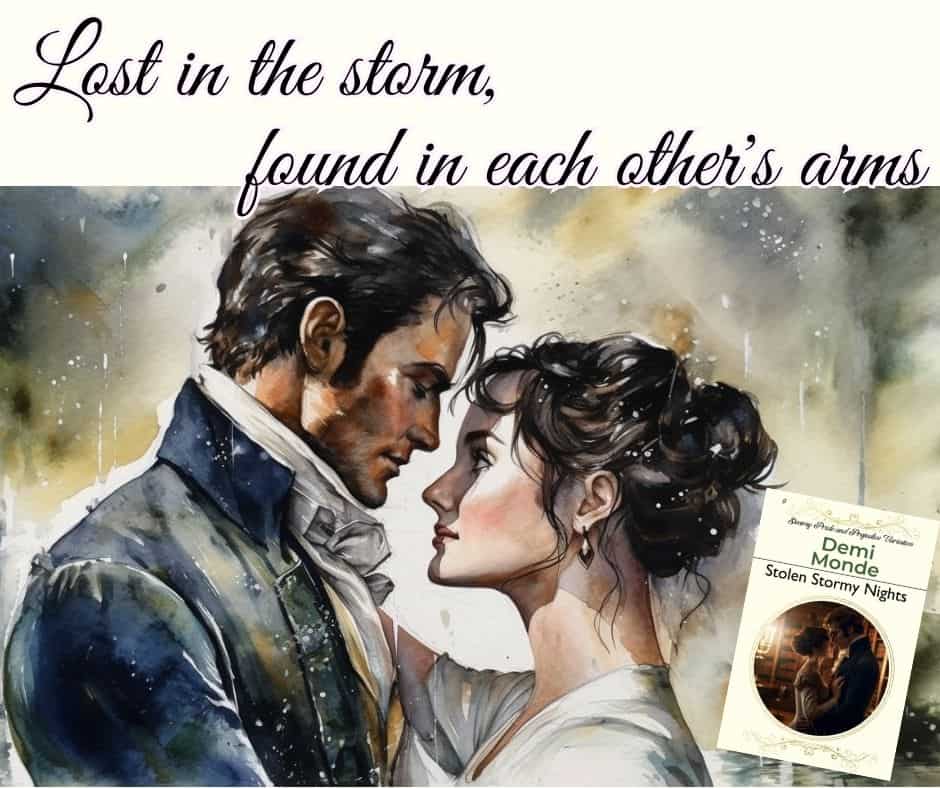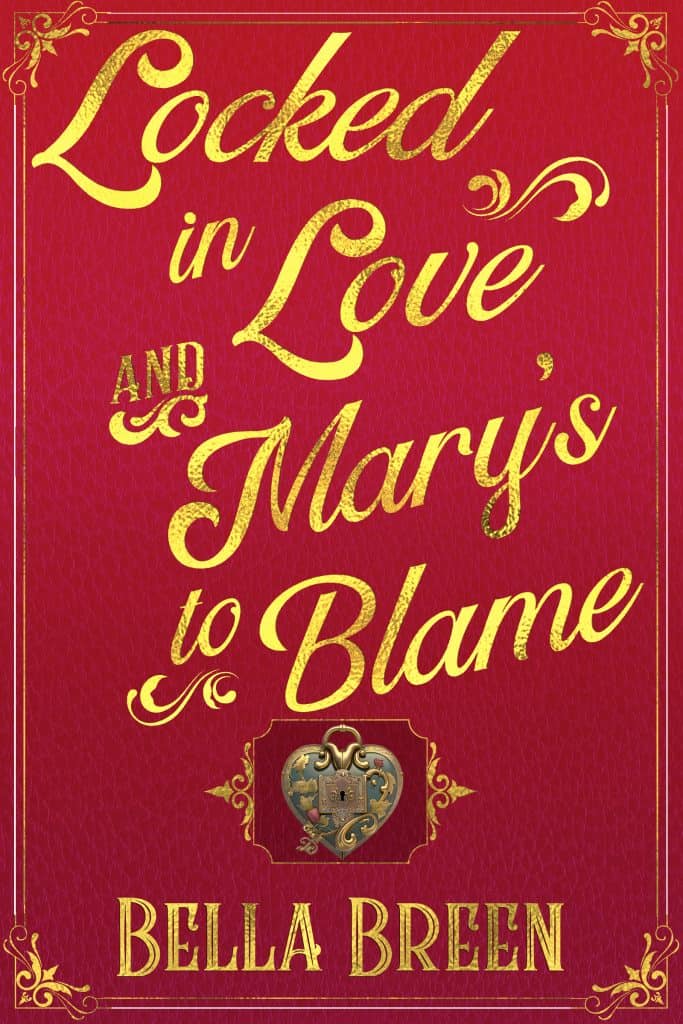 When a jealous scheme by her younger sister Mary goes awry, Elizabeth Bennet finds herself locked in a room at the Netherfield Ball with the last man she'd ever want to be trapped with.
In a desperate attempt to escape the compromising situation, Mr. Darcy lifts Elizabeth to an open window. But their hopes of secrecy are shattered when they are caught in a scandalous embrace, forcing them into a hasty marriage neither desires.
Burdened by long-held prejudices and meddling family members, Mr. Darcy and Elizabeth Bennet must learn to overcome their differences and find common ground if they hope to achieve a love as unforgettable as their less-than-fairytale beginning…
Things look baaaaad for our dear couple when Elizabeth and the Gardiners visit Pemberley…
Elizabeth Bennet is touring the Peak District with her aunt and uncle, Mr. and Mrs. Gardiner. Little do they know that as they make their way to Pemberley, fate has other plans for them.
When Elizabeth arrives, she finds herself admiring the lake when a wet Mr. Darcy, having been knocked in the water by a sheep, stumbles across her. But the chaos isn't over yet, as Elizabeth is holding in her laughter, a sheep knocks her into the lake. Mr. and Mrs. Gardiner arrive just in time to see Elizabeth being fished from the lake by Mr. Darcy, leaving them both embarrassed and forcing them to marry.
As Mr. Darcy courts Elizabeth, old foes try to keep them apart and the sheep have more to say as well. But no matter how hard they try, nothing can stop Mr. Darcy and Elizabeth from falling in love. The culprit behind the constant interference is revealed and with a happily ever after, all's wool that ends wool!
This story is so entertaining and well written. I love all of your stories and looking forward to the next update.
"Feels authentic in dialogue to the original "Pride and Prejudice" story. Retains the feel and nuances of the original story with same characters under some different circumstances. If you've ever wondered what was really going through Darcy's mind when he stared at the lovely Miss Bennett - you'll enjoy this short, romantic and spicy tale. To be continued in part 4 and I look forward to reading more!"
"I devoured this book all in one night, which for me is the litmus test of truly good JAFF. The idea was very original, the writing was well done and engaging, and the pacing kept me turning page after page."
"Once I started reading it, I couldn't put it down. This is a truly original, unique, engaging and well-written story! "
"I will admit I had trouble putting this one down! This is a very unique premise. The twists and turns kept me on the edge of my seat. "
"The plot grabbed my attention and held it until the very end. Engaging characters, and a unique plot make this a must read! I HIGHLY recommend this lovely novel!!!"
Current Pride and Prejudice Variations in Progress
Elizabeth Bennet is staying at Netherfield until her sister Jane recovers after taking ill during lunch with the Bingley sisters. Elizabeth finds a hidden collection of scandalous books in the library... and then Mr. Darcy finds her.
Mr. Darcy and Elizabeth attend a masquerade ball at Netherfield where their identities are concealed. Unaware of each other's true identity, an irresistible attraction is sparked that transcends their prejudices.
What a beautiful, touching ending to a lovely, engaging story!!!! I have enjoyed having the privilege to read this heartwarming tale!!! GREAT story!!
Oh, such a beautiful story. I like it when they're like this and neat and clean. A beautiful story that I can read to my grandchildren. Thanks so much for sharing this with us.
This is a rare treat indeed, a newly published Pride and Prejudice sequel. As that is my absolute favourite trope, I am smiling like the Cheshire cat... Entering at the Darcy/Bingley wedding. Elizabeth was reflecting on a couple of rather disturbing occurrences that had happened before their courtship and it set the tone of what was to come. The wedding night was a high-light, it is a chaste read and I will try not to give too much away so I will only mention that awkwardness and embarrassment had me laughing out loud. It was done with charming sweetness though. Darcy was a bit stiff in this story and I loved how Elizabeth worked on his tactile sense to loosen him up. Elizabeth's honesty was another trait I adored. After a few days in London, shopping and going to the Opera, ODC ventured to Pemberley with Georgiana and Mrs Annesley. The the trip was rather eventful and the honeymoon at Pemberley was a rather crowded one... The guests brought everything from joy to threats and insults but there might even be a murderer in their midst. Ends with an epilogue. A thrilling read, in a light-hearted sort of way, that had me biting my nails one minute and laughing out loud the next...
You need to be logged in to view this content. Please Log In. Not a Member? Join Us
Read More »
You need to be logged in to view this content. Please Log In. Not a Member? Join Us
Read More »
You need to be logged in to view this content. Please Log In. Not a Member? Join Us
Read More »
Bella Breen is the author of over 11 published novels.
A graduate of the University of South Dakota with a B.S. in computer science, she lives with her Welsh Corgi,  Bengal cat and kitten Duchess of Destruction in the great plains.
Her favorite book has always been Pride and Prejudice and the best Mr. Darcy will always be Colin Firth.
Her hobbies include cross stitch, reading, gardening, calligraphy, painting, kayaking with her corgi and chasing the kitten.