Bella Breen writes historical romance stories with Jane Austen's Pride & Prejudice characters. 
Three steamy Pride and Prejudice variations in a collection for the first time.
Mr. Darcy is Diverted A ball. A ripped hem. Mr Darcy's desires…
Darcy Interrupted Mr. Darcy and Elizabeth's wedding night interrupted…
Pemberley's Secret Mr. Darcy is determined Elizabeth will know how much he ardently admires her …
For the first time, all five novels and one novella are together in one eBook bundle. An immersive Mr. Darcy and Elizabeth Bennet experience unlike any other.
PRIDE AND PREJUDICE AND POISON
Elizabeth Bennet's health rapidly deteriorates after an unexpected visit by Lady Catherine de Bourgh at Longbourn.
PRIDE AND PREJUDICE AND SECRETS
Newly married Elizabeth Bennet and Mr. Darcy expect an uneventful life of bliss at Pemberley. Life, however, has other plans…
FORCED TO MARRY
Forced to marry…even though they hate each other.
THE RESCUE OF ELIZABETH BENNET
Elizabeth will marry Mr. Collins even if Mrs. Bennet has to drag her to the altar.
 

DARCY'S CINDERELLA
Will Mr. Darcy save Elizabeth in time?
MR. DARCY GOES TO BRIGHTON
An unexpected second chance…but will Lydia ruin it?
1,794 pages of Pride and Prejudice variations, Elizabeth and Darcy fan fiction, Caroline Bingley, Lady Catherine de Bourgh, Col. Fitzwilliam, Mr. Bingley, Mr. and Mrs. Bennet, the Bennet daughters especially Jane Bennet and Lydia, the Gardiners, Anne de Bourgh featuring Longbourn, Pemberley, Rosings Park, Netherfield and London.
Get all SIX BOOKS for one low price!
Current Pride and Prejudice Variations in Progress
What a beautiful, touching ending to a lovely, engaging story!!!! I have enjoyed having the privilege to read this heartwarming tale!!! GREAT story!!
Oh, such a beautiful story. I like it when they're like this and neat and clean. A beautiful story that I can read to my grandchildren. Thanks so much for sharing this with us.
This is a rare treat indeed, a newly published Pride and Prejudice sequel. As that is my absolute favourite trope, I am smiling like the Cheshire cat... Entering at the Darcy/Bingley wedding. Elizabeth was reflecting on a couple of rather disturbing occurrences that had happened before their courtship and it set the tone of what was to come. The wedding night was a high-light, it is a chaste read and I will try not to give too much away so I will only mention that awkwardness and embarrassment had me laughing out loud. It was done with charming sweetness though. Darcy was a bit stiff in this story and I loved how Elizabeth worked on his tactile sense to loosen him up. Elizabeth's honesty was another trait I adored. After a few days in London, shopping and going to the Opera, ODC ventured to Pemberley with Georgiana and Mrs Annesley. The the trip was rather eventful and the honeymoon at Pemberley was a rather crowded one... The guests brought everything from joy to threats and insults but there might even be a murderer in their midst. Ends with an epilogue. A thrilling read, in a light-hearted sort of way, that had me biting my nails one minute and laughing out loud the next...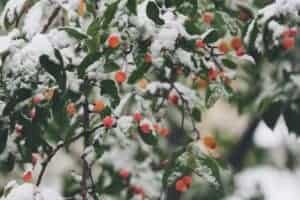 Mr. Darcy followed his friend into the church which was crowded with people. All the pews were full and people were standing at the sides of the church and in the back. There were probably more people in church now than there ever were on a Sunday. "Well," said Mr. Bingley "I did not know it would be this popular." Mr. Darcy was not surprised as in the winter in the country there is not
Read More »
You need to login to view this content. Please Login. Not a Member? Join Us
Read More »
Elizabeth placed her candle in the window of the sitting room. She loved that in the Christmas season her family placed candles in all the windows of the house as it looked quite cheery. After putting on her coat and hat, she walked out the front door to join the rest of the family in looking back at their home. She wrapped her arm around Jane's and gazed at Longbourn. "It is such a beautiful
Read More »
Bella Breen is the author of over 11 published novels.
A graduate of the University of South Dakota with a B.S. in computer science, she lives with her Welsh Corgi,  Bengal cat and kitten Duchess of Destruction in the great plains.
Her favorite book has always been Pride and Prejudice and the best Mr. Darcy will always be Colin Firth.
Her hobbies include cross stitch, reading, gardening, calligraphy, painting, kayaking with her corgi and chasing the kitten.
Join my Facebook group, Pride and Prejudice Variations and download the pattern from the Files. Stay for the Jane Austen and Regency talk!